Welcome to Southampton Parent Carer Forum
We are a voluntary group of parents and carers who have children with special educational needs or disabilities (SEND) aged 0-25. The forum supports families who live with SEND to experience a better quality of life. 
Our Vision is for an accepting and empathetic wider community where the daily challenges faced by Parent Carers are recognised and understood, and there is a shared commitment to overcome them. 
The forum welcomes anyone who lives in Southampton and who has a child with SEND, diagnosed or not, aged 0-25. To keep up to date with our regular newsletters click on getting involved in our drop down menu.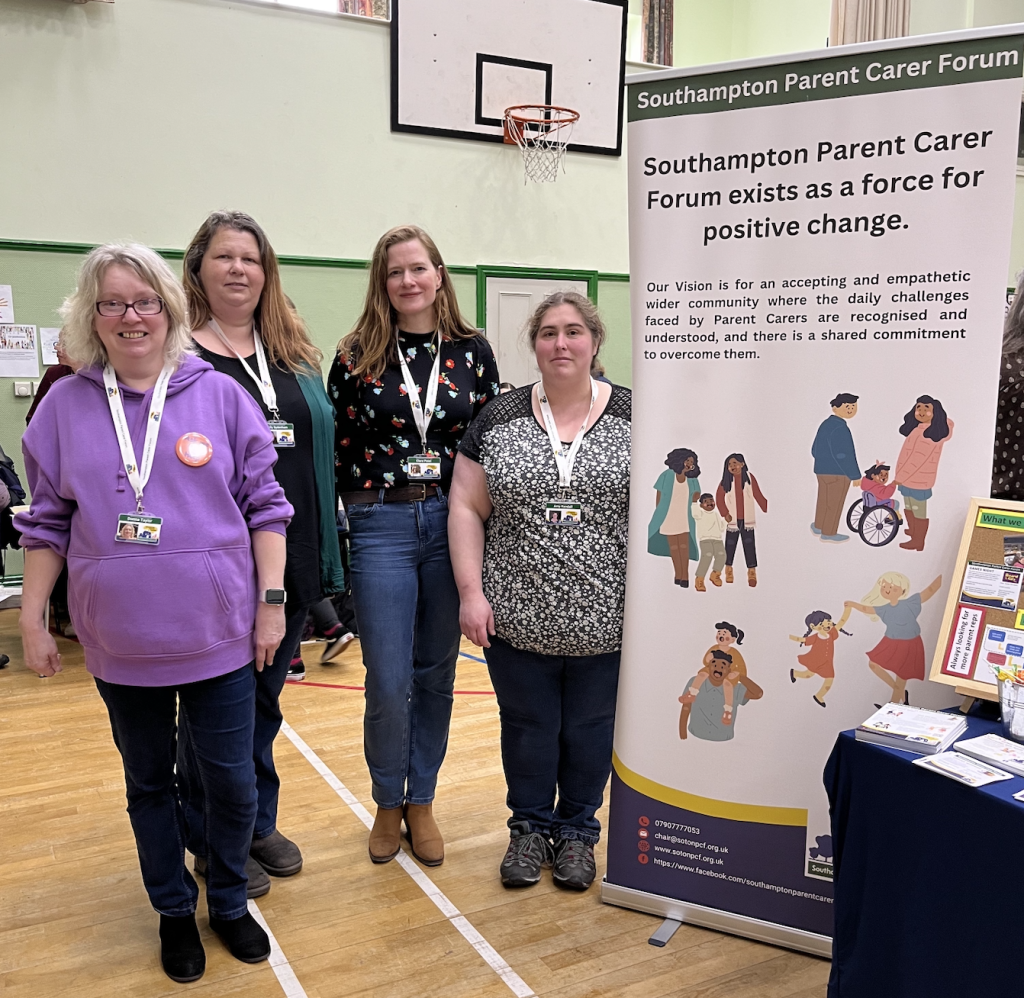 Regular Social Events 
We hold regular social events for families and parent carers. These coffee mornings, family fun days, activity sessions, workshops on specific topics eg online safety and challenging behaviours. At these events parents are able to give us feedback about the services they use locally. These events are normally free to attend. 
Co-Production (Working Together)
We work with Southampton City Council, the NHS, charities and other local organisations to improve services. We do this by having parent carers sit on strategic groups where important decisions are made. We also collect feedback from families at our events and through social media. This is called co-productions and is very important to the forum. 
The forum works alongside Southampton City Council, Education and health services as well as businesses and leisure providers, to let our collective voice be heard. We aim to improve local services for all our families with children with extra needs. We want to make the city accessible to all. We work in the following areas:
The forum is part funded by the national charity contact, Southampton City Council and Health. We work across Southampton at different venues and locations to reach as many parent carers as possible. We collect feedback from families at a range of events. This feedback allows us to be the collective voice of the families in Southampton.